Tillys Play and Development Centre Waratah 2 was established in 2014 and has been renovated from the old Waratah Rugby Club into the outstanding long day care service you see today. Waratah 2 is a 162 place early education and care centre catering for children aged between 0-6 years for 51 weeks of the year from 6.30am – 6.30pm. It is located a short 15 minutes from Newcastle and is conveniently situated close to public transport and Waratah Shopping Village. The centre works closely with our smaller Waratah 1 centre and have created a great partnership with them.
Our large commercial grade kitchen and in-house cooks prepare fresh, nutritious meals daily for the children. Adjoining to the kitchen is the centre's large dining room where children's meals are served each day depending on the children's needs. The dining room is a unique addition to the centre where the children and educators are able to use this time to engage in thoughtful conversations with each other around the dining table – replicating the comfort of the home environment.
The educators at Waratah 2 take pride in their centre and absolutely adore the children they teach, this is observed through their happy and welcoming interactions along with the strong relationships they have made. The centre has a large fish tank which the children help to take care of and regularly feed the fish – the children take care of their fish so well that some have been there since the centre opened in 2014! The worm farm in the centre playground provides an extra learning experience for the children to recycle their food scraps and minimise food waste that goes into landfill.
Our community involvement is one of our centre strengths and we have built many local community connections, including the Maroubra Nursing home where the children are often attending excursions to sing, dance and play games with the residents. As well as the local community gardens at the Waratah Community Reserve, where we conduct regular excursions with our preschool children to learn how to grow and harvest crops and gain knowledge around water conservation.
Our centre boasts high standards and expectations of the quality care we provide for our children and this is reflected in our recent centre Assessment and Rating process, which resulted in an 'Exceeding the National Quality Standards' rating which is conducted by our Regulatory Authority.
Waratah 2 acknowledges and values the cultural histories, heritages, traditions and continuing contributions of Aboriginal and Torres Strait Islander peoples. We aim to teach our children, educators and families about the importance of respect, compassion, understanding, cultural awareness and relationship building with our Aboriginal and Torres Strait Islander community. We recognise that children's connection to their community is essential to their sense of belonging, and that our centre plays a key role in cultivating relationships within the wider community.
At our awards night for 2022, Tillys Waratah 2 and it's educators were nominated as finalists and won a number of awards for their excellence and dedication to Early Childhood Education and Care. These include:
Pedagogy and Practice 0-2 – Finalist – Shae Shillings
Programmer of the Year 2-3 – Finalist – Taylah-Jane Gilliespie
Room of the Year 2-3 – Finalist – Kookaburra
Room of the Year 3-6 – Finalist – Banksia
Service Educator of the Year – Winner – Jessica Cromarty
Trainee of the Year Practical – Finalist – Jessica Cromarty
Anne Bourke Memorial Award for Community Engagement – Finalist – Waratah 2
Commitment to Team Culture – Winner – Waratah 2 (2-3) Rooms for Collaboration
For more information on Tillys Play and Development Centre Waratah 2 or to enrol, please complete the enquiry form below or contact:
Ph: 49 677 399
E: waratah2@tillyschildcare.com.au
Or visit us on Facebook and Instagram to see the amazing experiences we have been involved in: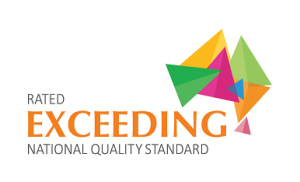 f