Welcome to Tillys Play & Development Centre
Tillys Play and Development Centre are a privately owned family business that prides itself on providing the highest standard of early childhood education and care.

Why Choose Us
We have been providing high quality education and care for your most precious assets since 1994.

Locations
For your convenience we have centres at various locations across Newcastle and the Hunter Valley.

Our Programs
Our mission is to deliver high quality care to all children and deliver the best educational programs possible.

For Families
Find out more about Fees and Government Subsidies, Centre Policies plus Family Involvement.

How to Enrol
Fill out a Waiting List Application Form today and pop in to chat with one of our friendly Centre Directors.
🌟

 FERN BAY IS COMING! 

🌟
Take at look at the progress on our amazing Fern Bay centre set to open it's doors in 2020!
If you would like more information on the centre and to enrol contact


📧

 fernbay@tillyschildcare.com.au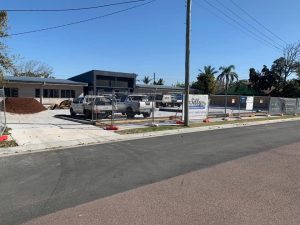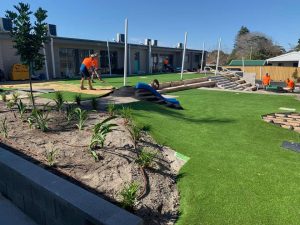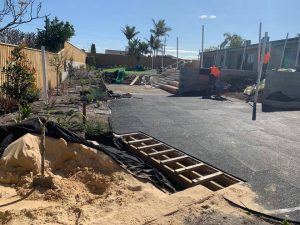 REAL WORLD LEARNING PRESENTS:
Exploring STEM through sensory play – positive STEM experiences for the noisy and adventurous.
With Tom Bedard.
"Children use their bodies as thinking tools to explore and make sense of the world. However, we often ask them to disconnect from their bodies by asking them to sit still or keep their hands to themselves. Providing space for physical and adventurous play provides all children with opportunities for positive STEM learning experiences."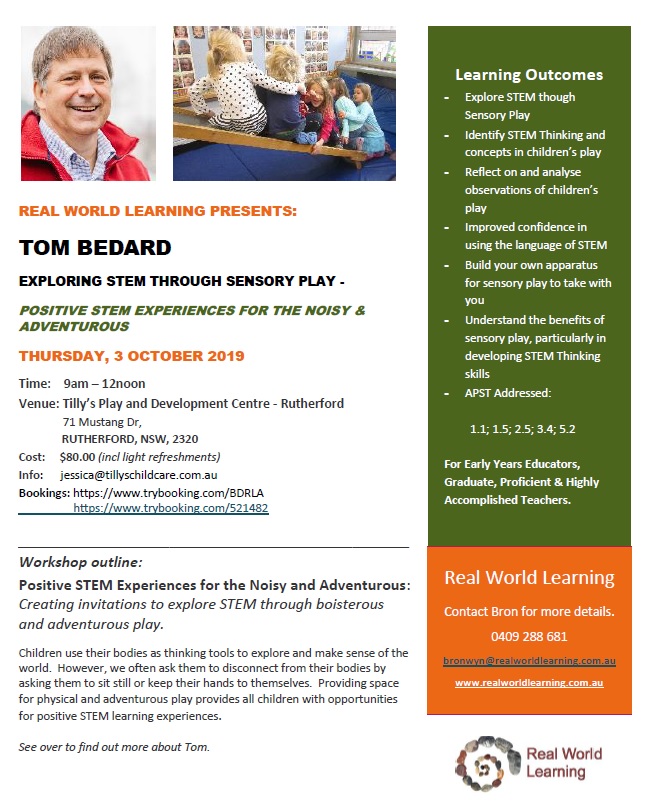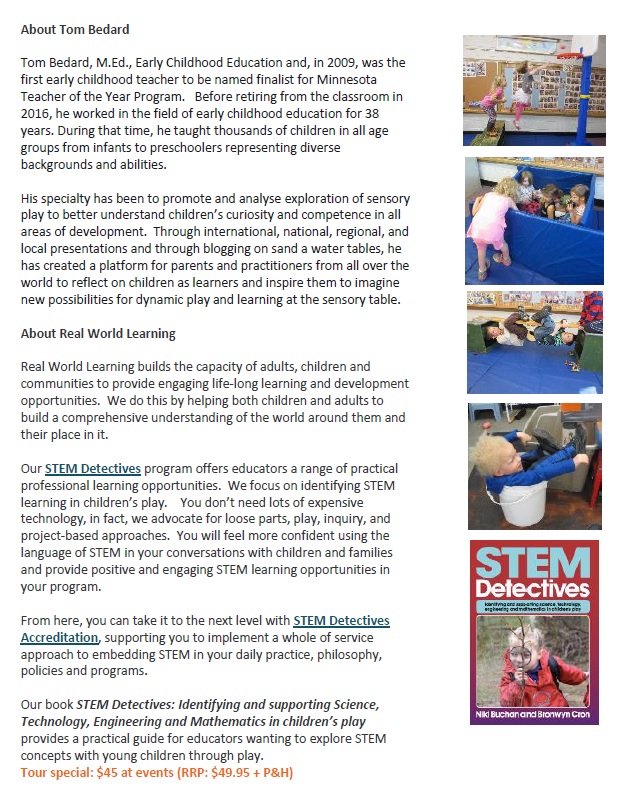 What our families have  to say…